THIKEDAAR.COM- Building Your Dream House
Two young bright architectural minds took the initiative of bringing the Digital Revolution in the Construction sector and redesign the urban and semi-urban landscape of India. Architect Sujeet Kumar Mishra, an architecture graduate of BIT Mesra, and Jenie Singh, graduation in architecture and post-graduation in business administration from NIT Durgapur, started an online platform Thikedaar.com, to bring transparency and efficiency in the construction sector which currently faces a crisis of trust deficit and opacity. Thikedaar.com offers customers to build their dream house based on their preference of material and design.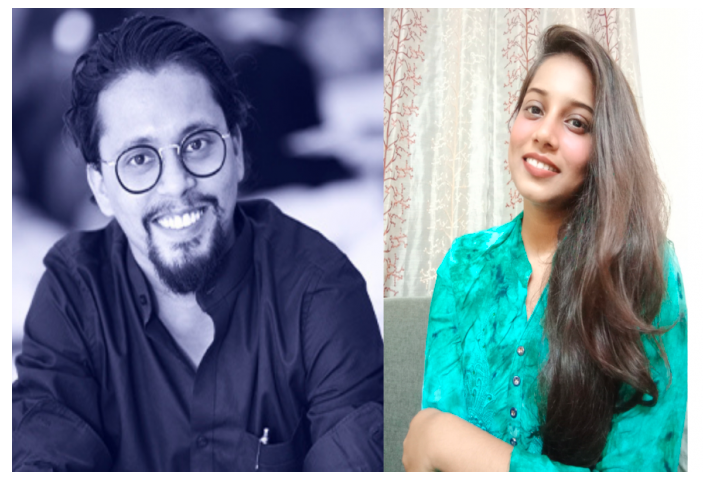 In India, building one's own house is the dream of every individual and family. The house is not just a building or physical structure but depicts the sentiments and emotions of the family. For some, it is the outcome of their whole life savings while for others it is a place where the family comes together and spends time with each other.
However, building a house is a herculean task in itself. It requires not just plot selection but also choosing the right design, long-lasting material, and proper inspection during construction. Further, there exists a lack of transparency in terms of pricing of construction, material cost, and non-consensual changes by builders. Also, consumers get cheated by the builder who delivers suboptimal houses to them which degrades in a few years of time. With hasty lifestyles and jobs, people find it difficult to give sufficient time to these aspects. This delays the construction of their dream house and leads to an escalation in cost.
This is where the inception of Thikedaar.com comes in. We realized these challenges faced by customers in building their dream house and came up with the idea to provide them hassle-free, transparent and optimal services.
We created an online model, algorithm-based, where customers can sit in their homes with their family members and select their choice of material. They can also estimate the cost of construction on the website based on their selection of material. There are mandatory services as well as recommendatory services offered on the website.
Through the start-up Thikedaar.com, the aim was to digitize and bring online the entire process of pre-construction, from material selection, payment gateways as well as periodic updates. 'Instant Free Quote' was introduced whereby choosing the desired building materials, customers will be able to get an estimate of their building's construction cost before making a final decision of opting Thikedaar.com as their builder or construction partner.
Additionally, we at Thikedaar.com offer FREE HOME DESIGNING services to the customers from the best and qualified designers so that that they don't miss out on any aspect to build a house of their choice.
Thikedaar.com provides an end-to-end service, from design to final construction offering a complete package for Construction Projects. The online system of an end–to–end management & ownership of the project by Thikedaar.com takes off the burden from consumers while keeping them involved by looping them in via a live progress tracker.
Interestingly, Thikedaar.com started its journey from the state of Bihar which has one of the lowest urbanizations (11%) in India. Discussing this unprecedented move, Ar. Sujeet recalls that this move was more about his roots since he belonged to Bihar. Also, Bihar has immense potential and offers a larger opportunity to restructure the urban landscape. Further, the company aims to expand to other cities as well.
Rightly, as per expectations, the company has performed well since its inception. It has been recognized as a Start-Up by the Government of India ( the only construction company to be recognized). Also, it has been awarded the GRIHA Certification for designing.
So, Thikedaar.com has created a revolution in the construction sector and gained prominence by providing a sustainable, transparent, and efficient solution to the customers who wish to build their dream home. Thikedaar.com final message to the consumers is:
'You Dream a House of your choice, and let the US take care of the Rest'